Small groups ski and snowboard school in Valmorel
"Only 5 kids per group: more skiing less waiting"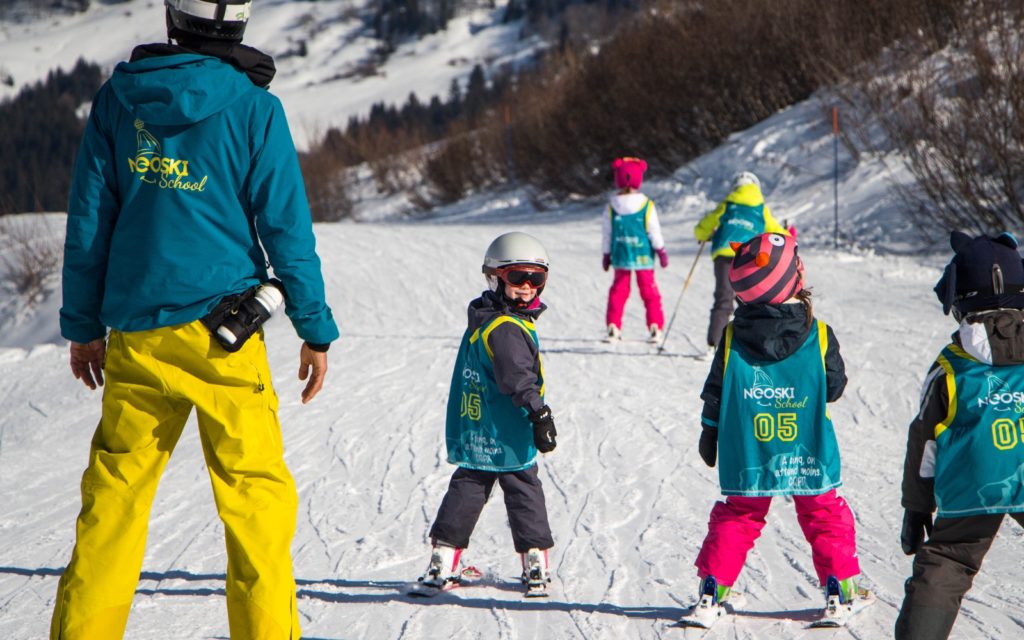 Small groups ski and snowboard school in Valmorel
"Only 5 kids per group: more skiing less waiting"
Our ski school
philosophy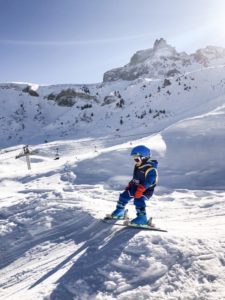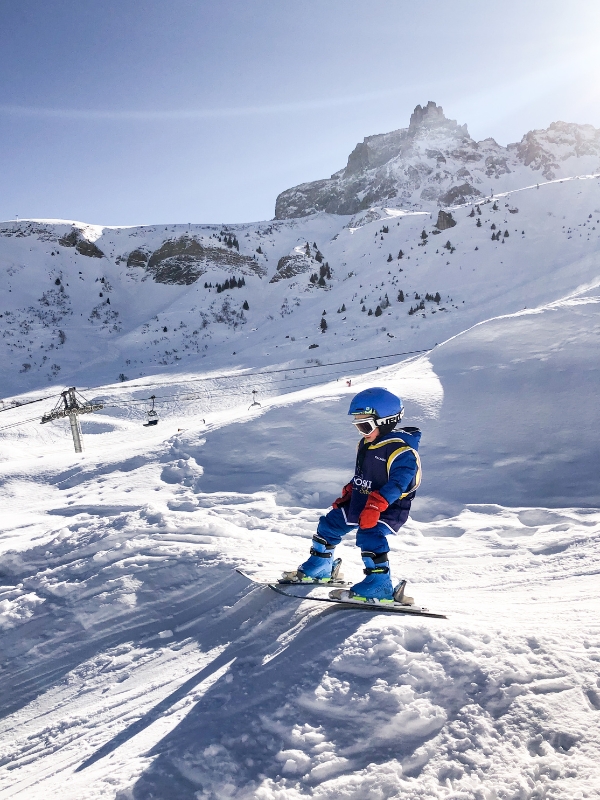 The most important thing for us is to make you feel confident. To do this, we will choose the right slopes, adapted to your ski level. We also use games and actions that you will not notice which are in fact exercises ; in order to improve your level skipping failure situations.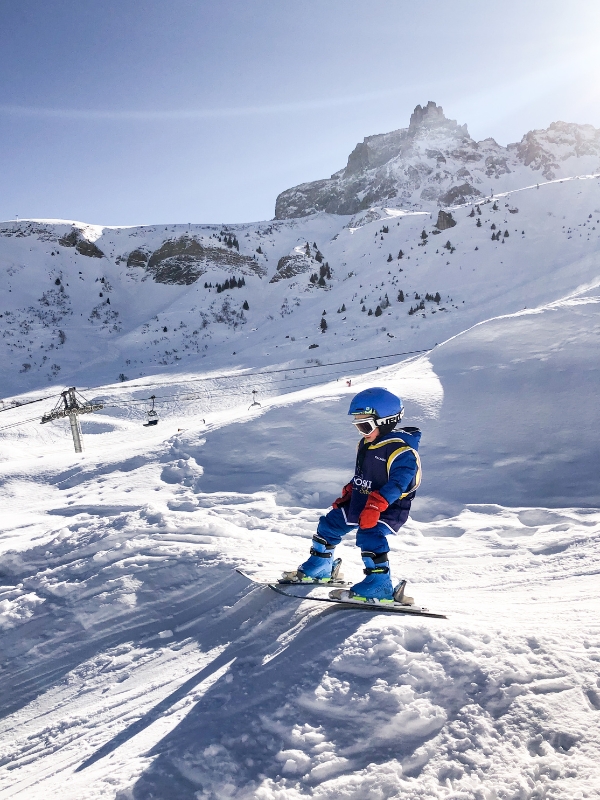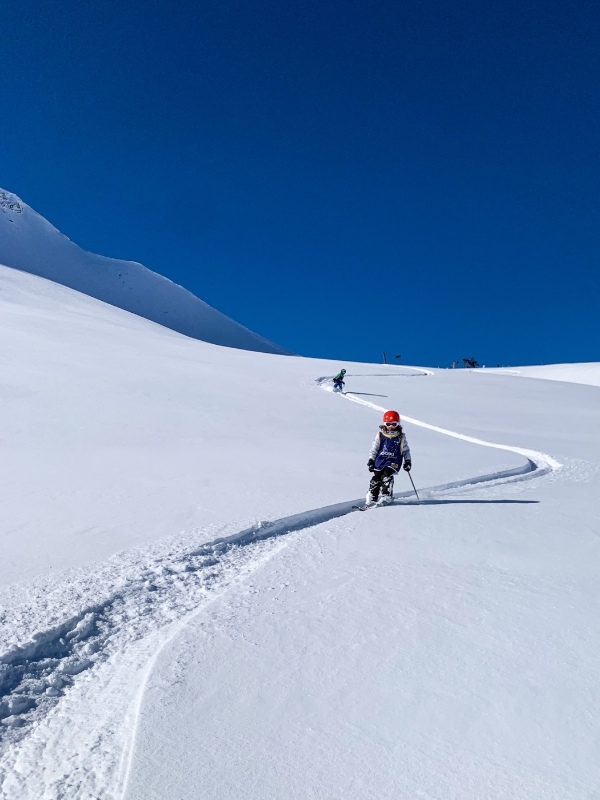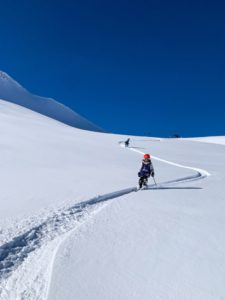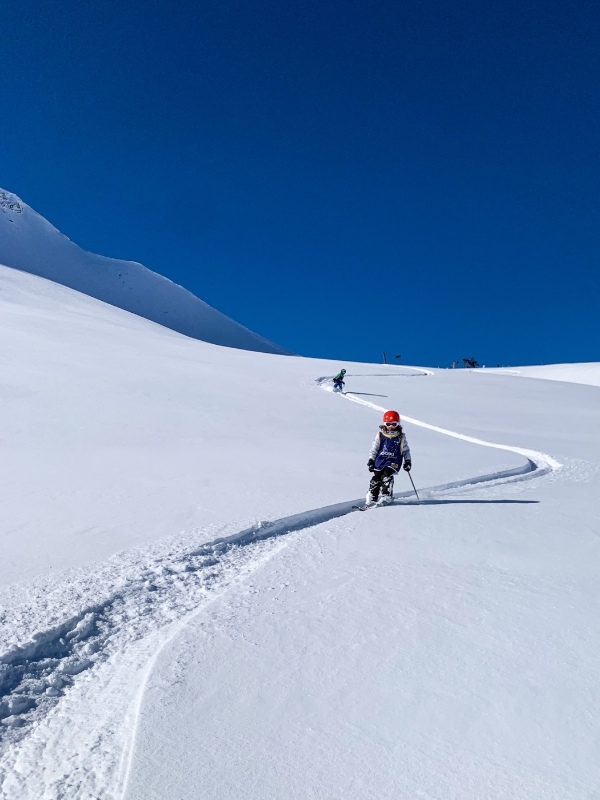 For many reasons, ski lessons with Neoski School means small groups (maximum 5 pers/instructor). There are more chats and between all the members of the group and corrections are coming live as everyone can see and hear the ski instructor.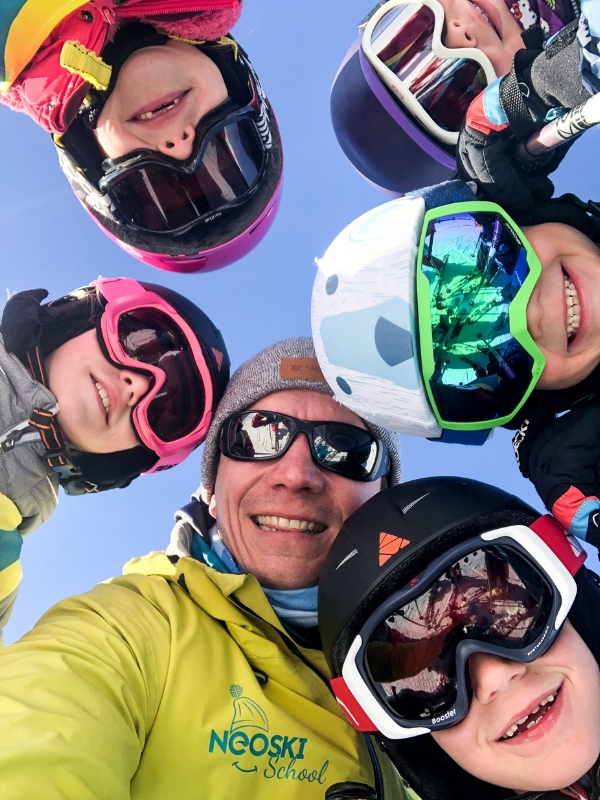 All our ski instructors are graduate with the French National ski teacher diploma. But skiing is first a passion for them. They will be delighted to see you having fun skiing with them in Valmorel ski resort.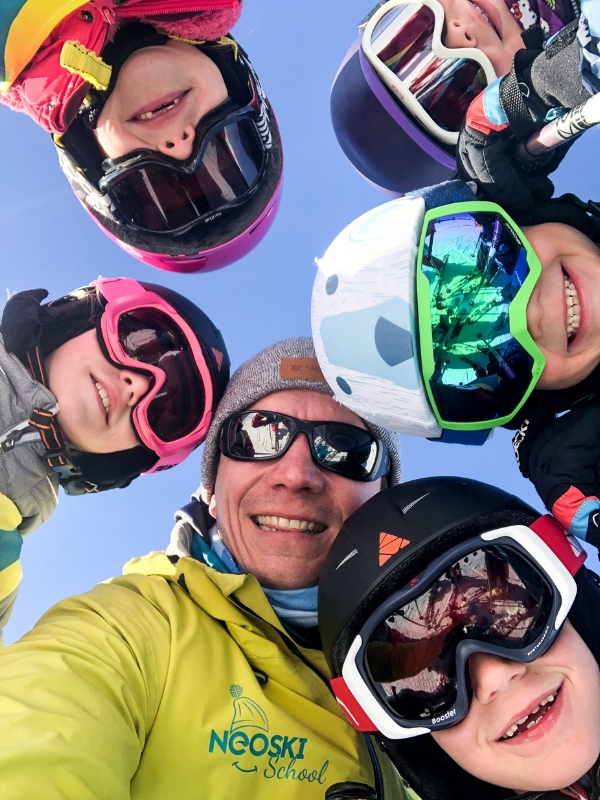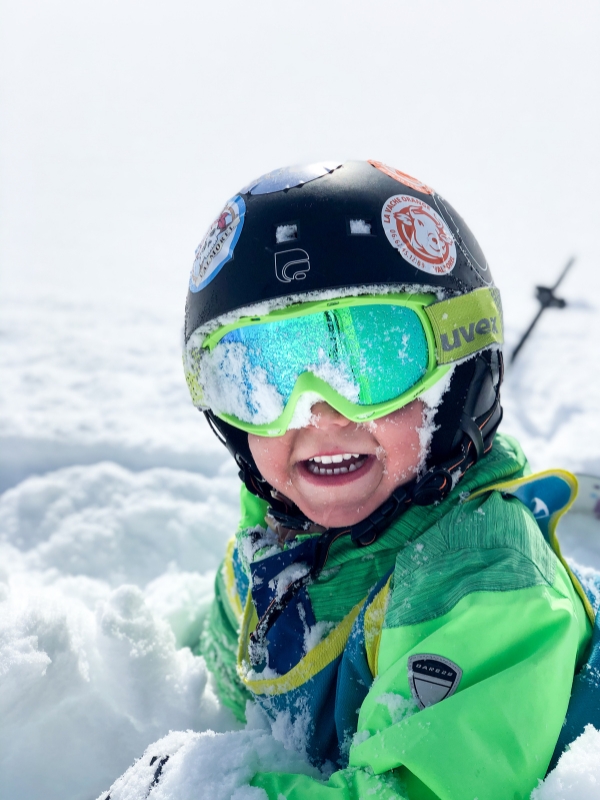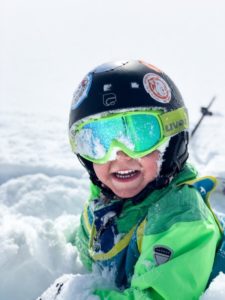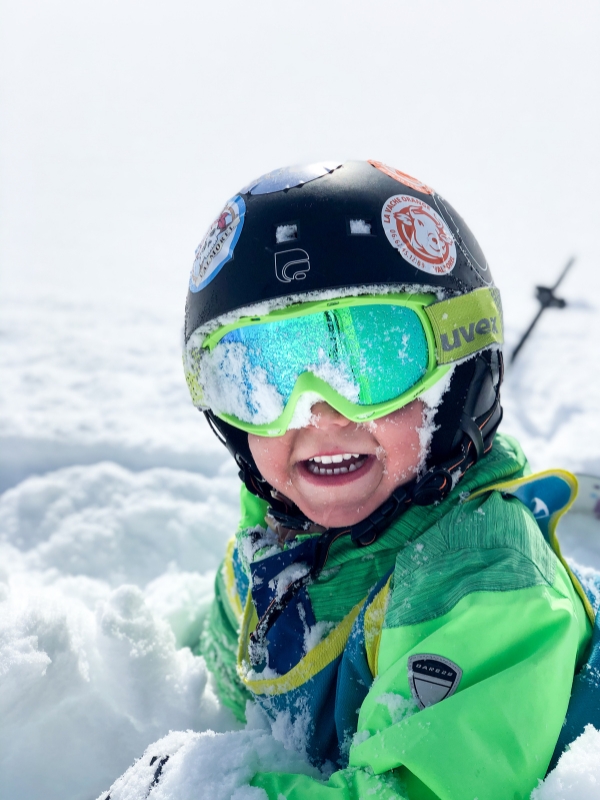 Our aim : make your holidays easier and better. Forget your duties, homeworks and workbooks at home. Here, you are in holidays and we will do all we can to make them as enjoyable as possible. The "mandatory" medal is given at the end of your stay in Valmorel during a small ceremony with your ski instructor. The evaluation is made day by day during the week by the ski instructor.
They skied with us, what about you?
CONSTANCE GAUTRIN
11. Mars, 2022.
Quel bonheur! Nos filles de 4 et 6 ans ont adoré prendre des cours de ski avec Julien. Beaucoup de sourires, de bonne humeur et d'énergie positive. Julien sait mettre les enfants en confiance et les faire progresser rapidement. Bravo à NEOSKi et à leurs équipes, je recommande vivement ????
Charlotte Tho
7. Mars, 2022.
Our two boys ages 7 and 5 had a week ski lessons with Neoski. They had an amazing time and loved the instructors. They got on so well in beginners and by the end of the week were doing jumps and blue runs easily. We loved that the group size were so small and personal. We felt kids were safe and well looked after. I would highly recommend this ski school Company. We will book with them the next time we visit Valmorel
Delme Thomas
7. Mars, 2022.
Great ski school who specialise in providing training within small groups. Very impressed with the progress our five and seven year olds made over the course of the week.
Francois Silvestre
7. Mars, 2022.
Super semaine. Mes petites souris (4&7 ans) ont adoré. Le cours parfait pour eux, une belle découverte du ski avec le plein de confiance et de plaisir à clé. Grand merci à Sébastien et à ses 2 indispensables assistants pour leur bonne humeur et leurs encouragements !
Florian PUTHIER
6. Mars, 2022.
Une superbe découverte de cette école de passionnés, toujours dispos et à l'écoute des enfants comme des parents. Ils sortent des sentiers tracés pour aller explorer le monde de la montagne en toute sécurité et donner ainsi un cocktail de l'apprentissage et du rire. Vraiment au top !!! Le bonheur se lit sur leurs visages. Merci à eux
Great school! The 4 of us made great progress this week!!
Jean-Marie ECHAROUX
5. Mars, 2022.
Une semaine au top pour les enfants! Ils en redemandent! Un moniteur pour 5 enfants, les progrès sont forcément au rendez-vous. Et la remise des médailles avec les photos de la semaine, un vrai régal!!! Réservation faite pour l'année prochaine ????
Josépha Brébion
5. Mars, 2022.
Une très belle semaine avec les équipes de Neoski! Bonne humeur, professionnalisme; sourire, envie… on recommande et on signe pour la prochaine session avec grand plaisir!!! Bravo l'équipe, bravo à Julien, merci à Karl… un régal pour les petits et un vrai bonheur pour les parents
Carla Steeghs
5. Mars, 2022.
Very good Ski school, NeoSki. Good communlcation about the possibilities of the lessons. Small groups of children that get ski- or snowboardlessons. Very friendly and proffesional ski instructors. And if in the meantime the ski levels of the children are too much apart, they change the groups asap, after consulting the parents. Fun ' ski- and snowboard graduating' event.
Hélène de Forges
4. Mars, 2022.
Des moniteurs au top, tous très sympas, qui aiment skier et transmettre leur passion aux enfants. Une super ambiance familiale, des cours en petits groupes, des jeux sur les pistes qui donnent aux enfants confiance en eux, et donc de beaux progrès et une super semaine. Mes 2 filles, Louise et Charlotte, ont adoré et moi aussi. Vivement l'année prochaine ! Merci Neoski School, et en particulier cette année Julien et Jeremy.
Choosing the right level of ski lessons
Control of the snowplow while braking.
Gesture acquisition:
Learn to control direction, stop in snowplough and snake turns
Get up on your own and know how to climb stairs.
Chained snowplow turns.
Gesture acquisition:
Turns in snowplough and control of its speed of the green track
How to put on and take off your skis
Know how to take a beginner ski lift alone
Chained elementary turns.
Gesture acquisition:
Skidded elementary turns
Turning steps upstream
Skewed and rounded skid
Elementary turns, skids on blue track.
Gesture acquisition:
Basic parallel ski turns
Direct line facing the slope with well-marked breaks in the slope (hollows, bumps, etc.)
Rounded skid
Basic turn with skis parallel on blue and red runs and controlled skidding.
Gesture acquisition:
Improved parallel turns
Short turns
Brake skidding in all circumstances
Speed search position and downstream turning step
Mastered parallel ski turns.
Gesture acquisition:
Perfected turns and cut at the end of the curve
Controlled short turns
Slalom
Basic jump
Introduction to all turns and all snow
Short basic turns on red and black trails. Initiation to all types of snow and terrain.
Gesture acquisition:
All terrain, all snow expert monitors
Short expert turns (sculling)
Bumpy fields
mastery of carving
Short turns with cut effect, carving control on all slopes.
Gesture acquisition:
Mastery in all snow and terrain
Speed control
Set courses (ski racing)
Off-piste and freestyle
Choosing the right level of snowboard lessons
Discovery.
Gesture acquisition:
Moving on the flat
First slides
Discovery on a green track.
Gesture acquisition:
Discovery turn
dead leaf Backside
Evolution in elementary turn on imposed trajectory.
Gesture acquisition:
Elementary turn on green and blue track
Discovery fakie
Evolution in basic turns, snowpark initiation
Gesture acquisition:
Basic turn on red track
Evolution in fakie
straight jumps -360° sliding
Evolution in advanced turning
Gesture acquisition:
Improved turns
Initiation on all types of snow and terrain (red, black, off-piste, snowpark)
Evolution in expert turn type competition
Gesture acquisition:
Improved short radius turns
Improvement in all types of snow and terrain (red, black, off-piste, snowpark)
Freestyle maneuver